Beach (1 hour)
Fire Pit
Welcome Hamper
Outdoor Shower
Towelling Robes
Charcoal BBQ
Wood Fired Hot Tub
2 x Adults
WiFi
Parking
Log Burner
No Pets
Breathtaking Views
Loading...
Redwood Retreat ..
Redwood Retreat is the perfect place to unwind from the hustle & bustle of a busy life. Whether you are taking a dip in the wood-fired hot tub, admiring the stars from Norwegian Wood's skylight or the sunset from Hafod's bay window, it's easy to see that Andy & Katherine have created a perfect retreat for recharging your batteries.
There are just two luxury domes, The Hafod & Norwegian Wood, each set on its own secluded & private decking on a beautiful Welsh hillside overlooking the quiet valley. That valley will be your morning view as you open the curtains to reveal the panoramic windows looking out across the green expanse that surrounds this Mid Wales getaway. You will spot a third dome in the foreground which is a shared 'chill out' zone with firepit for any of our guests to enjoy.
An 'adults only' site with spacious geo-domes that each sleep just two guests Redwood Retreat offers the perfect location for romantic luxury breaks for couples.
Completely 'off grid' with solar panels, a natural water supply & home designed and constructed wind turbine you can enjoy a relaxing luxury break in their Mid Wales rural idyll whilst minimising your carbon footprint.
Overview of Norwegian Wood ..
Set amongst a cluster of young fragrant conifers Norwegian Wood offers a really special secluded space. The large dome has both a huge panoramic window giving uninterrupted views across the valley and a wonderful skylight which allows you to lay in bed and take in the night sky.
Along with a king size bed and soft sofa it's the perfect place to relax. There's a huge wood burning stove with soft rugs making this fully insulated dome a romantic hideaway whatever the weather.​

Just outside on the decking is a wood - fired hot tub designed just for two, relaxing in the warm water listening to birdsong in the trees - the perfect way to round off the day! BBQ with charcoal is alongside on the decking.
With your private bathroom just a few steps away you can enjoy a steaming hot shower or for the more adventurous there is also an outdoor shower. Super soft towels, bathrobes and slippers are all provided.
Within the dome there is a kitchenette with sink, hot & cold water, gas cooker, oven and a fridge. Plenty of kitchen utensils, crockery & cutlery are provided so cooking a meal is simple. If you would like to cook, salt and pepper are in the cupboard and, herbs in season grow in a trough by dome.
Kitchenette with gas cooker, fridge, sink, hot & cold water, full range of kitchen utensils and pans.
Tea, coffee, sugar, milk and fresh home baked Welsh Cakes are in the kitchen when you arrive.

Check out The Hafod if you are looking to book with friends or family.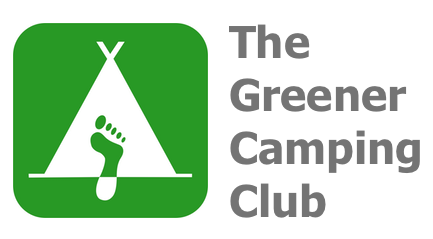 Eating & Drinking..
Planning a holiday to Norwegian Wood and would like to know some of the best places to eat out? Or eat in at your property?

Have a look at some of our recommendations...
Eating Out
The Lost Arc, Rhayader (1 mile)
Venue. Café. Arts Centre. Serving wholesome homemade food and delicious coffee.
01597 811226
The Crown Inn, Rhayader (1 mile)
A pet friendly Pub and Restaurant with a private and secluded Beer Garden
01597 811099
The Unicorn Hotel, Llanidloes (9 miles)
Menus offer a variety of dishes, gluten free, vegetarian & Vegan dishes are also available.
01686 411188
Ty Morgans Coffee Shop, Rhayader (1 miles)
A fresh and local Coffee Shop, Serving hand roasted coffees, hot food and fresh salads!
01597 811666
Penbont House, Elan Valley (7 miles)
Homemade cakes & food with a beautiful view from the conservatory of the Garreg Ddu reservoir.
01597 811515
The Metropole Hotel, Llandrindod Wells (12 miles)
The Head-Chef is committed to providing unforgettable dining experiences, creating mouth-watering seasonal dishes from the finest local Welsh ingredients.
01597 823700
Takeaways
Turkish Delight, Rhayader (1 mile)
Serving pizzas, kebabs, burgers & chips until 10/11pm.
01597 810641
Evans Plaice, Rhayader (1 mile)
Local fish & chip shop.
01597 810317
Wing's Chinese Takeaway, Rhayader (1 mile)
Chinese cuisine.
01597 810178
Fabians Kitchen, Llandrindod Wells (12 miles)
Inspired by the ingredients available to us Fabian mixes elegant cuisine with the spices and flavours of good quality food to create a classic dining experience.
01597 824642
Local Shops / Supermarkets
Watsons Family Butchers, Rhayader (1 mile)
Local butchers selling fresh, local meats.
01597 714518
Crumptons, Rhayader (1 mile)
Local fruit & veg shop full of fresh produce.
01597 810838
Co-Op, Rhayader (1 mile)
Perfect for any essentials or ingredients you may need during your stay.
Tesco, Llandrindod Wells (12 miles)
Large supermarket.
Things To Do ..
Our 'Things To Do' page has lots of places to go and sites to see but here you will find recommended places in the locality of Norwegian Wood..

Elan Valley, Rhayader (Approx 3.5 miles)
Drive, walk explore the amazing scenery and views that the Elan Valley has to offer, you will find a Visitors Centre for any information you may need whilst visiting as well as play area for children.
To check out Cycle Hire prices click here.

Gifach Nature Reserve, Rhayader (Approz 2 miles)
Take a trip to Gilfach Nature Reserve, where you will find over 400 acres of open moorland, flower rich grassland and oak woodland, offering a circular nature trail and a great place to enjoy a picnic at one of the spots and simply relax and let the world go by​.

Lion Royal Trekking Centre, Rhayader
Situated in the Elan Valley taking different routes through the hills, valleys, rivers and woodlands each day. Exploring parts of the area that would be difficult to get to on foot, giving you the opportunity to experience the views, wildlife and tranquillity that the Elan Valley has to offer on horseback. All levels of riding ability from novice to advanced riders. (Seasonal Availability)

Red Kite Feeding Centre, Rhayader (2 miles)
Watch hundreds of Red Kites feeding daily, a truly breath taking spectacle. The Centre is located in beautiful countryside with a Coffee Shop, Gift Shop & Picnic Site.

Not forgetting the local 8-day carnival in July each year, a week not to be missed.
Additional Information ..
Do you want to know a little bit more on what Norwegian Wood has included before arriving?

Then look no further we have all the information you could possibly need right here!
Check In / Check Out
Standard check in is from 4pm & check out is by 10am.
Pet Friendly
Unfortunately, due to the surroundings of farm animals Norwegian Wood is NOT suitable for pets.
Sleeping Arrangements
One King size bed.
Linen & Towels
All bed linen is provided.
1 hand towel & 1 bath sheet are provided per guest.
If using the hot tub we recommend also bringing your own towels too!
We also have towelling robes and slippers available for use.
Hot Tub & Outside Area
Norwegian Wood has its own private log fired hot tub, what better way to relax during your stay then making full use of this whilst admiring the beautiful view or star gazing in the clear night skies!
There is outside seating & also a shared fire pit for the property to use as well as guests staying in The Hafod, logs are available from Andy & Katherine.
Kitchen
The kitchen comes complete with 4 ring gas hob, oven and grill, fridge & kettle.
We leave for all guests, a tea towel, sponge & cloth, tea, ground coffee, sugar and milk and homemade Welsh cakes and Bara Brith.
In the cupboards you will find: mugs, water glasses, wine glasses, bowls, dinner plates & tea plates as well as cutlery. For cooking, baking trays, utensils, mixing bowls, oven dishes.
Bathroom
The bathroom is a few steps outside the dome, but is private to your dome, you will find a shower, hand sink, flushing toilet & heated towel rail as well l
oo rolls, hand soap, shampoo and shower gel all of natural origin
.
Outdoor Shower Alert for those who are brave enough!!
Wi-Fi
This property has Wi-Fi.
Heating
Norwegian Wood is heated with large log burner, free wood provided for this.
Parking
There is parking space for you vehicle in the car park area.
Meet Andy & Katherine ..
Your hosts Katherine and Andy crept over the border into Wales nearly 20 years ago. They live about a mile from Rhayader. They lead a fairly self-sufficient life style, enjoying home grown food and even homemade electricity, both solar PV and wind turbine powering the site.
Andy and Katherine live on site so are usually on hand if required.
However, this is no hair shirt life style despite being off grid. 90% of the year they run an electric energy surplus all made on site, more than enough to supply the underfloor heating in their home.
They offer luxury, secluded, glamping breaks so others can share the tranquillity that Redwood Retreat offers. To quote Octavia Hill, National Trust Founder, 1895, "We all need space. Unless we have it we cannot reach that sense of quiet in which whispers of better things come to us gently".
A beautiful off grid stay By Guest Review
Reviewed on 03/09/2023
Andrew was fantastic from start to finish, the perfect host with a passion for all things eco!
The pod itself was lovely, having everything we could need readily available and the views from the wood fire hot tub were sensational!
Fantastic! By Guest Review
Reviewed on 31/07/2023
This was our first holiday away together and we thoroughly enjoyed ourselves. The dome was immaculate and in such a brilliant location as well. Waking up the the gorgeous scenery was fantastic! There were lots of things to do in the area and we were well refreshed to do them after having a fantastic nights sleep as the bed is soooo comfy. I have been recommending this highly to all my friends and family. Just brilliant!
A perfect piece of heaven By Guest Review
Reviewed on 30/05/2023
Had the most amazing time, the dome is incredible and the outside shower and hot tub was so cool. We loved every moment of our stay and would come back in a heart beat, regardless if it's summer or winter, it's the perfect location and accommodation for both.
Kath and Andy were amazing hosts and made sure everything was perfect from the moment we arrived to the moment we left. An utterly breath taking and beautiful place, you will not regret staying here.